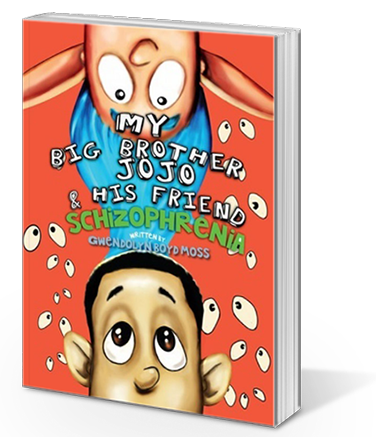 This children book is a fun teachable tool for younger children and siblings to learn about the developmental differences of their peers. It delightfully and delicately gives a descriptive depiction of a young boy diagnosed with schizopherenia and the love, understanding and support shown by his younger brothers.
Introducing
"My Big Brother Jo Jo & His Friend Schizophrenia"
from Author Gwendolyn Boyd Moss new childrens book series.
10% of the proceeds benefit My Special Friendz Foundation